Where to Buy?
La Tequila

Since our opening on August 10, 1995, at LA TEQUILA Cocina de México, we are proud exponents of our extraordinary gastronomic 
heritage, following the traditional recipes of our cuisine and innovating with a contemporary intention. We are avid promoters 
of the best practices of our industry, which allows us to guarantee the highest standards of hygiene and offer an unbeatable service. 
For this reason we are certified by the H label and we were the first restaurant to receive the "T" badge awarded by the 
Tequila Regulatory Council. We were also the first restaurant in Jalisco to receive the "Treasures of Mexico" award, which aims to 
promote excellence in restaurants and hotels whose high standards of service, gastronomic offer and architectural character reflect 
the cultural richness of Mexico.

We passionately promote the local, regional and national consumption of products of the highest quality, as well as the knowledge and 
tasting of the distillates that are made in our country. We have an offer of more than 200 tequilas and 25 options of Mezcales, Sotol, 
Bacanora and Raicilla. We also have the labels of the best wines of our country.

In our restaurants we take care of every last detail and we support environmental awareness initiatives that improve our environment. 
We have a space for everyone. We have menus for groups and the most attentive staff to make your corporate event, family, 
or your visit to our home a pleasure.
---
Nuestros Dulces

More than 1000 bottles of the most exclusive and special Tequilas, in various brands, flavors, smells and forms available for sale 
for your select palate and that of its customers.

We are specialists in providing hotels, bars and restaurants with the most exotic and unusual tequila in their different presentations 
to satisfy the tourist in Mexico.

The ideal catalog for every collector. Visit us at our branch in Tlaquepaque, Jalisco.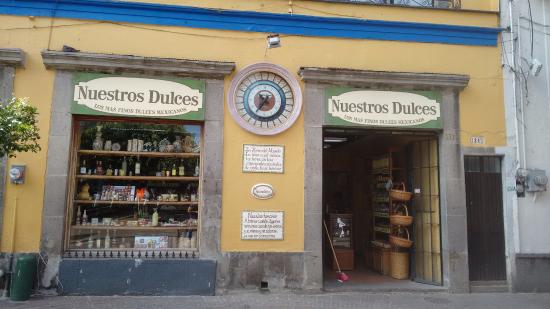 ---
Cocos Locos - Real Center
---